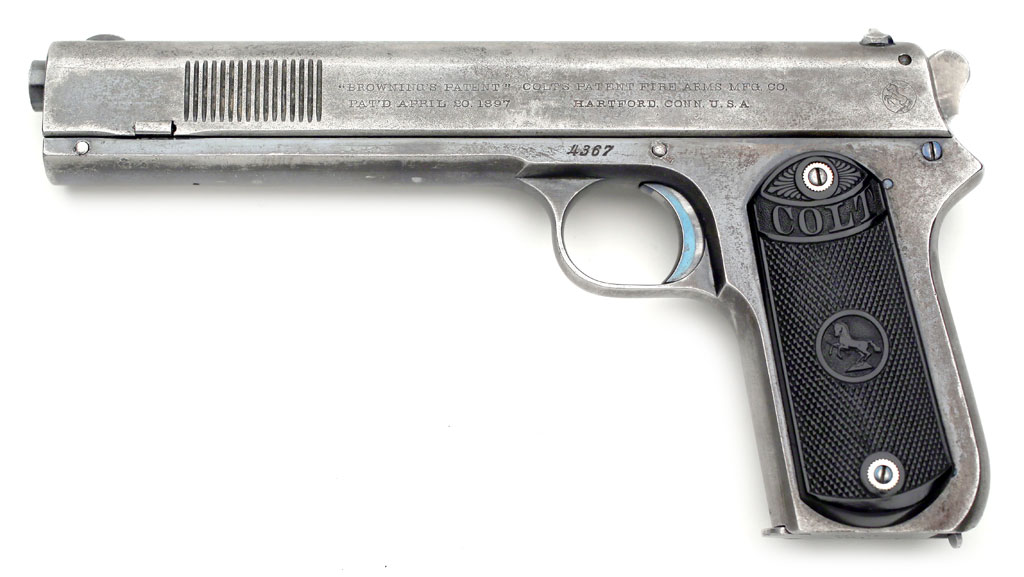 Very Early Colt Model 1902 Sporting Model - This gun has the early milled front slide serrations and Browning's Patent marking on the left side of the slide along with the April 20, 1897 patent date. The 1902 patent date was not added until approximately serial number 5,000. During this period of production, guns with odd numbered serial numbers were fitted with rounded hammers and guns with even numbered serial numbers were fitted with spur hammers. These guns lacked the slide lock and lanyard loop as seen on the 1902 Military Model.
This Colt 1902 Sporting Model was in the first batch of 10 guns shipped to Browning Brothers, Ogden, Utah on July 11, 1902 and is the earliest serial number in this shipment. Guns in this shipment were 4367, 4369, 4371, 4373, 4375, 4377, 4379, 4381, 4383 and 4385.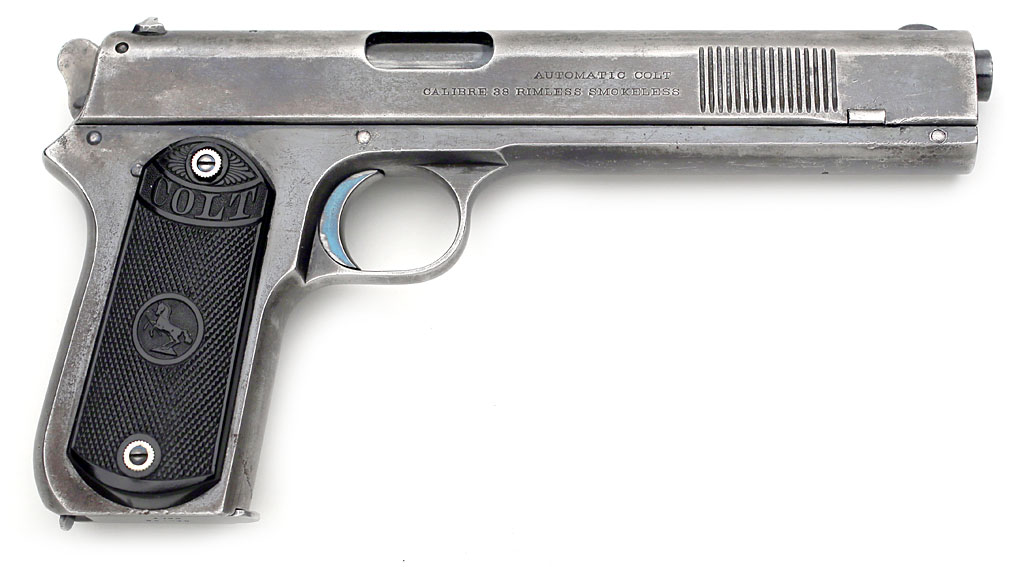 On these early Sporting Models, the trigger, pins and screws were fire blued. The hard rubber grips were standard on these guns from the beginning of production. (Another carry-over from the Model 1900)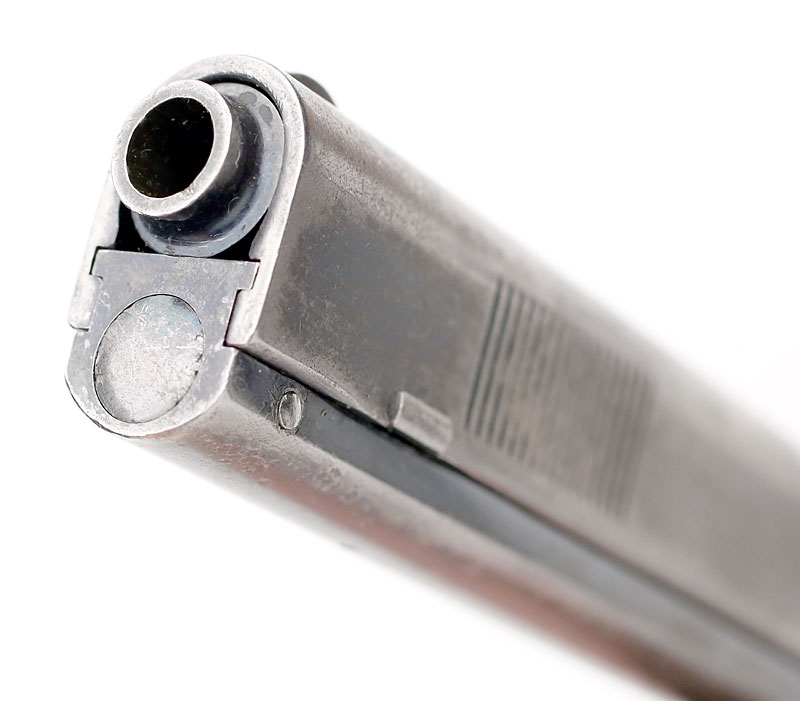 Colt 1902 Serial Number 4367 - Early example with convex recoil spring plug.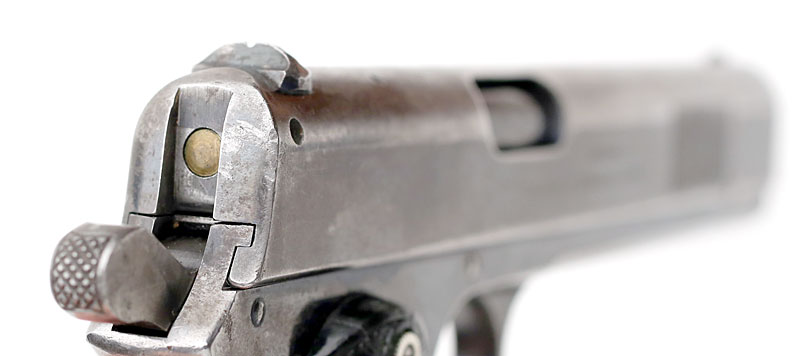 Colt 1902 Serial Number 4367 - bronze firing pin and early style checkering on hammer.