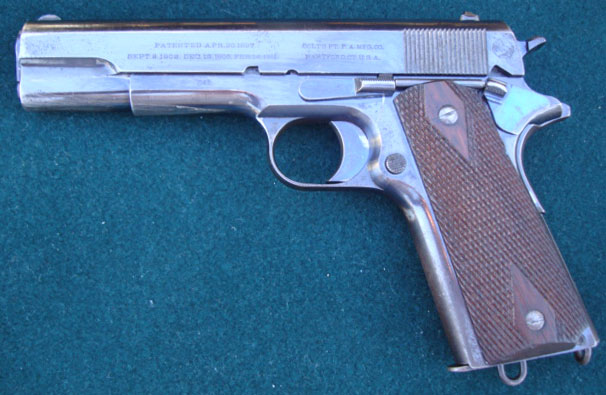 Mike Lowry Collection
Commercial Colt "Government Model" serial number C45 manufactured in 1912. This gun was a single gun shipment to Loan Account, Albert Foster, Jr., Colt's Patent Fire-Arms Mfg. Company, New York Office, new York, New York For: George M. Lane on June 10, 1912. Albert Foster, Jr. was Colt's New York Agent at the time of shipment.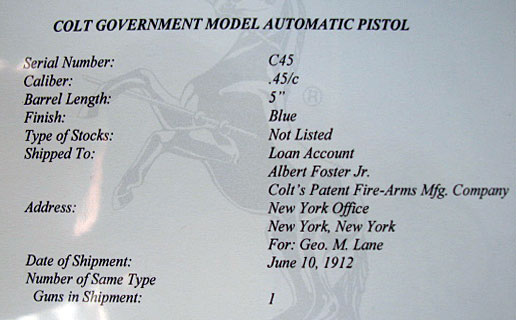 Colt Government Model serial number C45 - right side.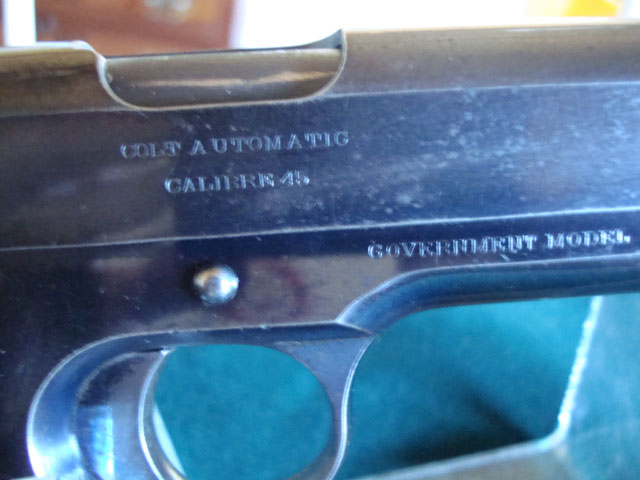 The "GOVERNMENT MODEL" roll mark is present on the right front flat of the frame until C4500 - C5000. This mark was relocated to the right side of the frame, over the serial number.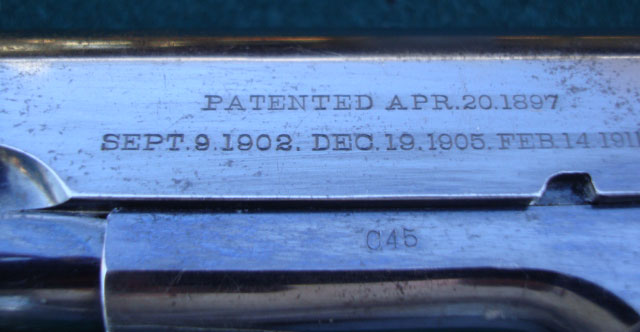 C45 - The serial numbers on the very earliest Government Model pistols were located on the left flat of the frame, just under the forward slide legend until C2251, when the location was moved to the right side of the frame between the stock and slide stop hole.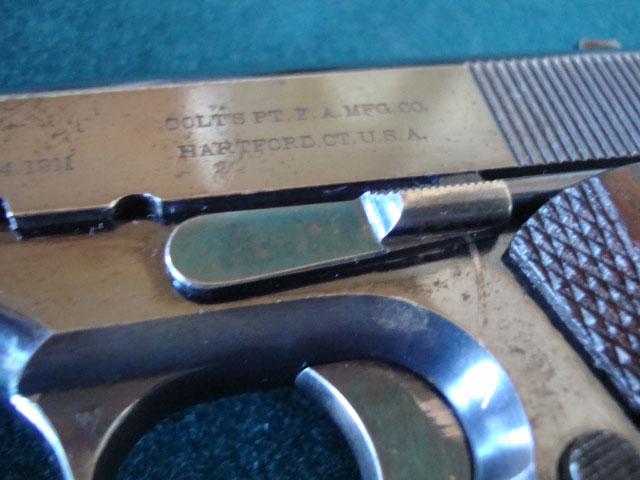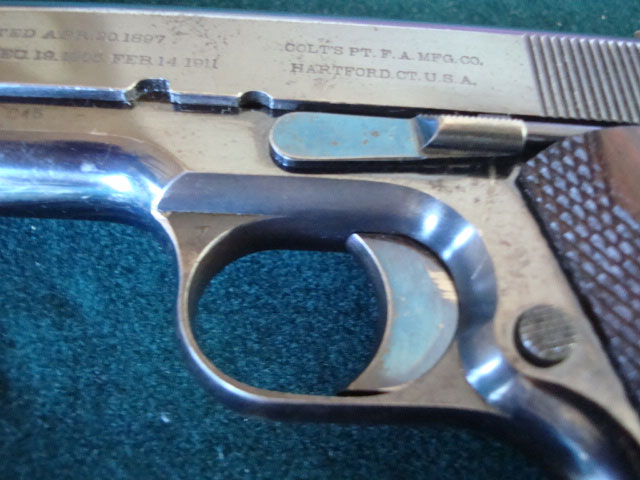 Examples this early feature fire blued small parts.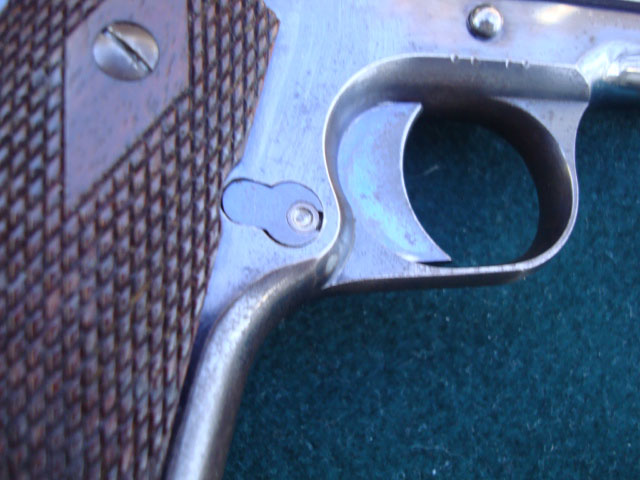 Early style "dimpled" magazine release retainer pin.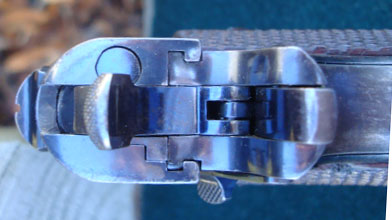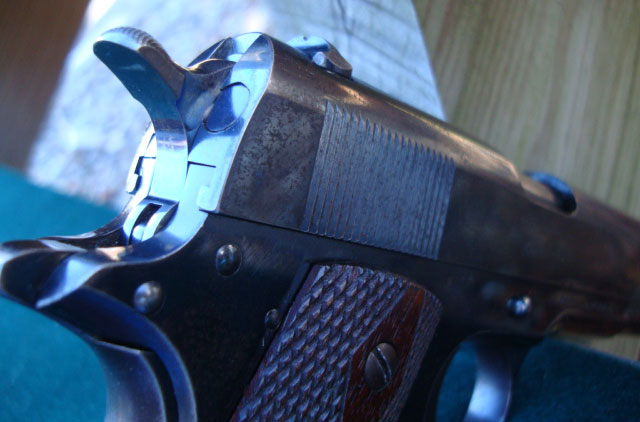 Notice the early style stock screws with thin screw heads.