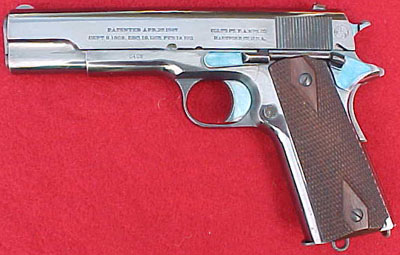 Photos courtesy of Mark
Commercial Colt "Government Model" serial number C403 manufactured in 1912. This gun was a single gun shipment to E.C. Taylor, A.A. Surgeon, United States Navy on November 16, 1912.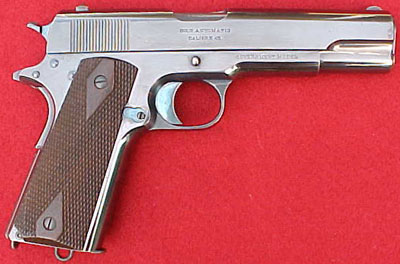 The "GOVERNMENT MODEL" roll mark is present on the right front flat of the frame until C4500 - C5000. This mark was relocated to the right side of the frame, over the serial number.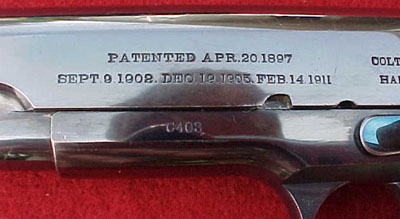 C403 - The serial numbers on the very earliest Government Model pistols were located on the left flat of the frame, just under the forward slide legend until C2251, when the location was moved to the right side of the frame between the stock and slide stop hole.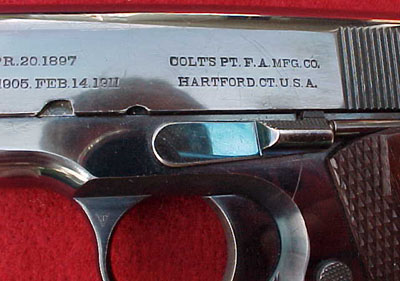 Examples this early feature fire blued small parts.