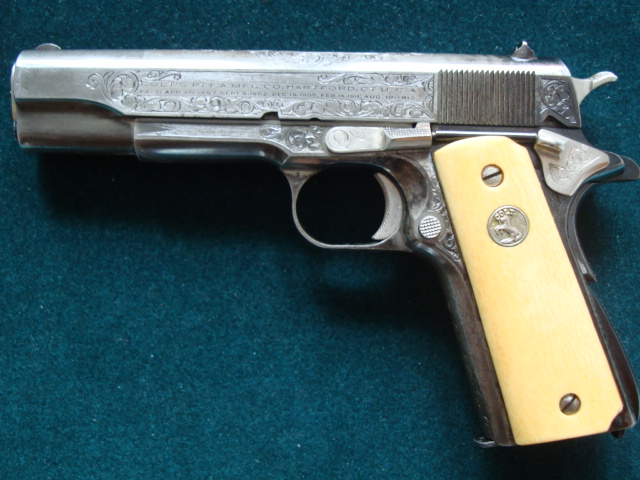 Mike Lowry Collection

Colt Government Model .45 ACP, Factory Engraved (Colt Factory Engraver Wilbur Glahn Level 2 Engraving) and Special Order Features, Serial Number C146714 - A single gun shipment shipped March 18, 1926 to Powell and Clement Company, Cincinnati, OH and processed on Colt Factory Order Number 11043/1. This is pistol has a factory blued finish with gold plated parts and was furnished with a tuned action and a 4 1/2 lb. trigger pull. It has a set of factory ivory grips with gold plated Colt medallions as well as a match barrel. Pre-war Colt semi automatic pistols with mixed finished are seldom encountered.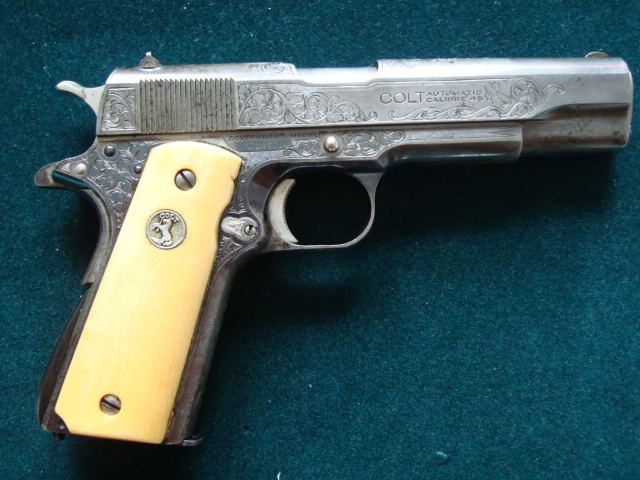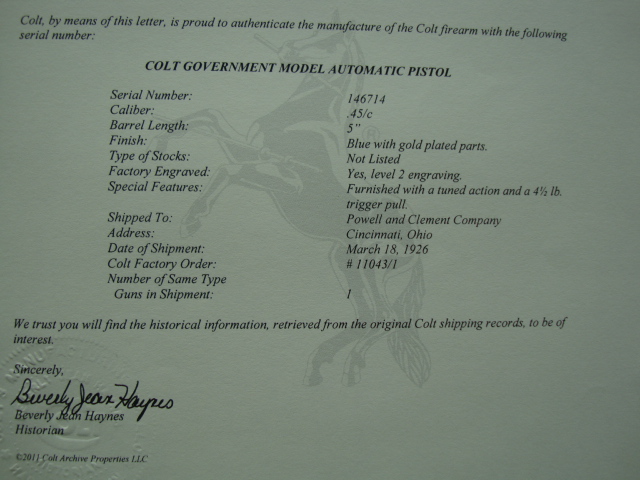 Details from factory letter of C146714.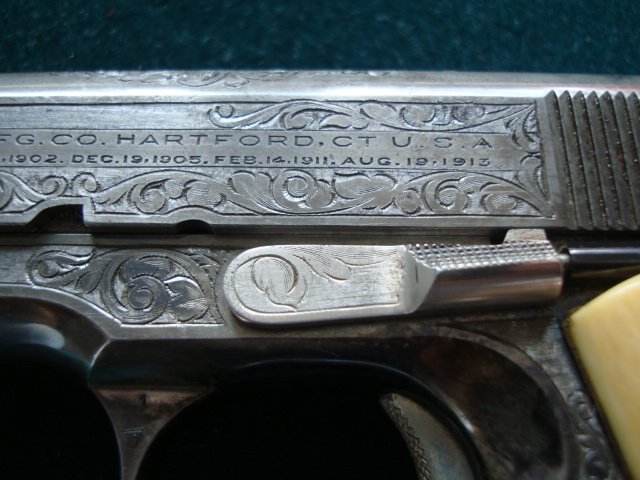 Flat mainspring housing and full checkered walnut grips.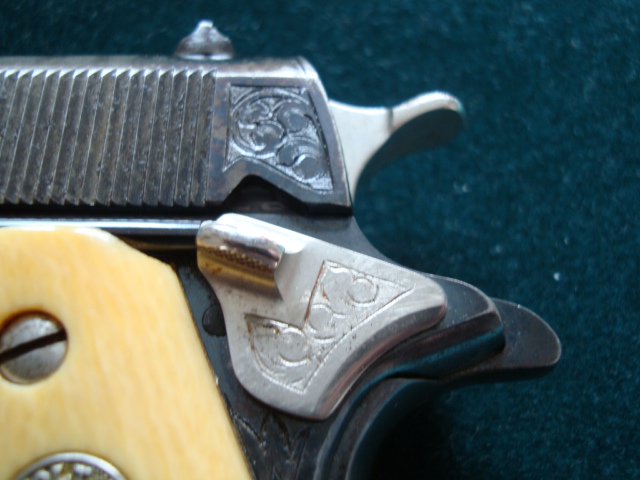 Left side close-up of the factory engraved and factory gold plated thumb safety, hammer and stock screw.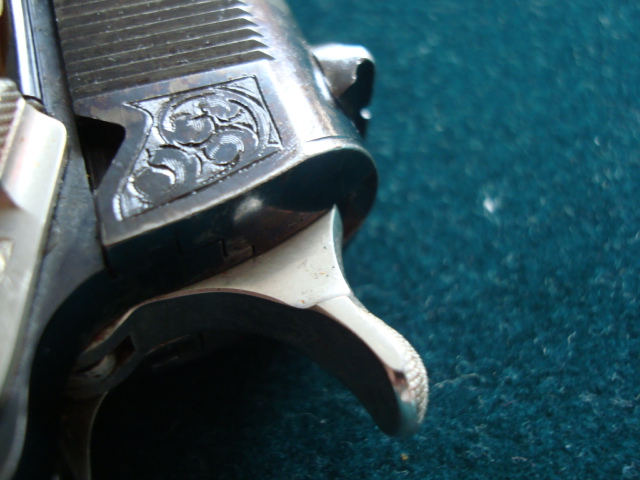 Close-up of factory gold plated hammer.
Muzzle showing factory engraved and gold plated barrel bushing.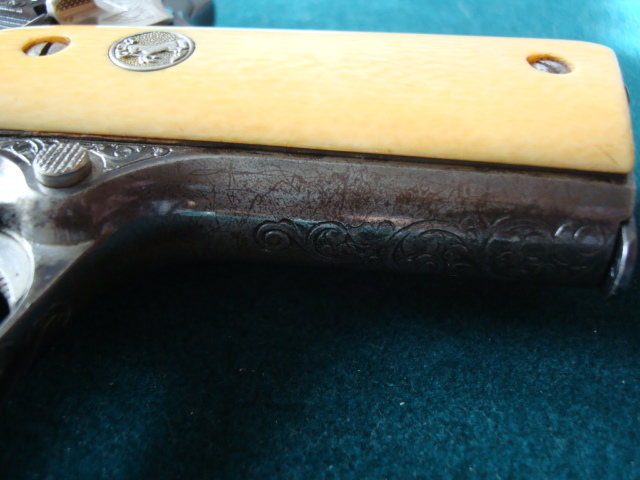 Factory engraving on the front grip strap.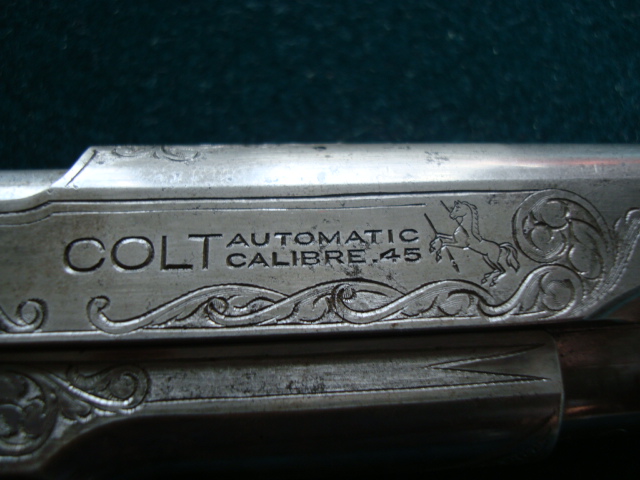 Right side close-up of the slide inscription showing Wilbur Glahn engraving.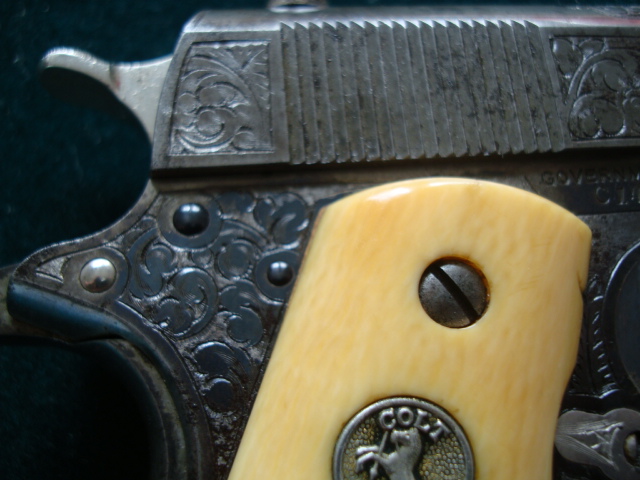 Right rear of slide and frame showing a close-up of the factory engraving.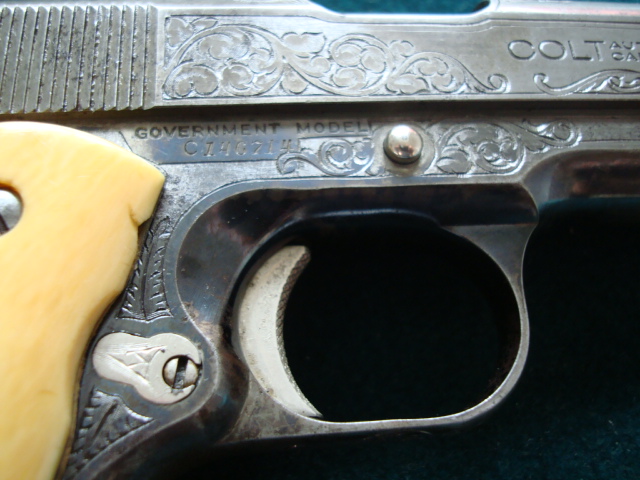 Right side close up of trigger area.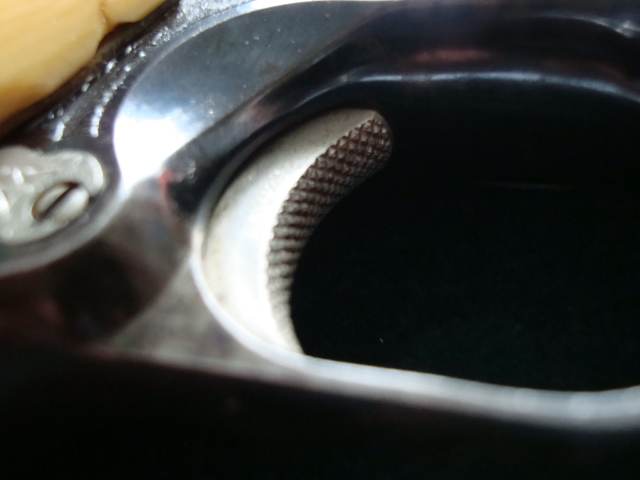 Close up of checkered factory gold plated trigger.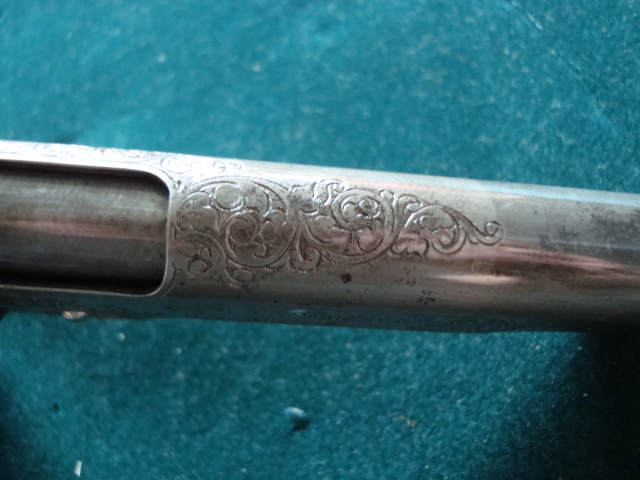 Factory engraving on the top of the slide.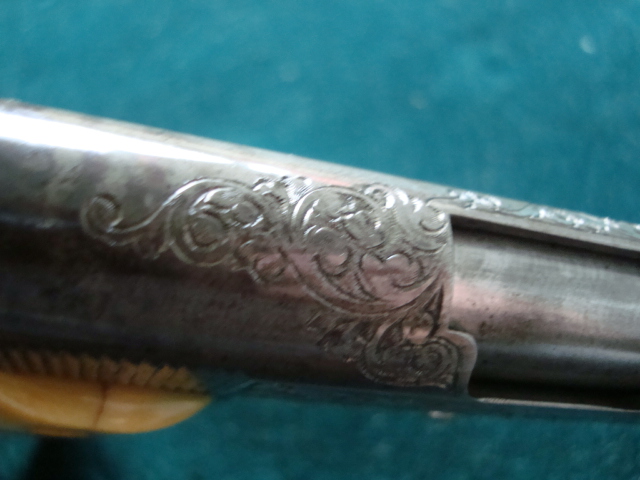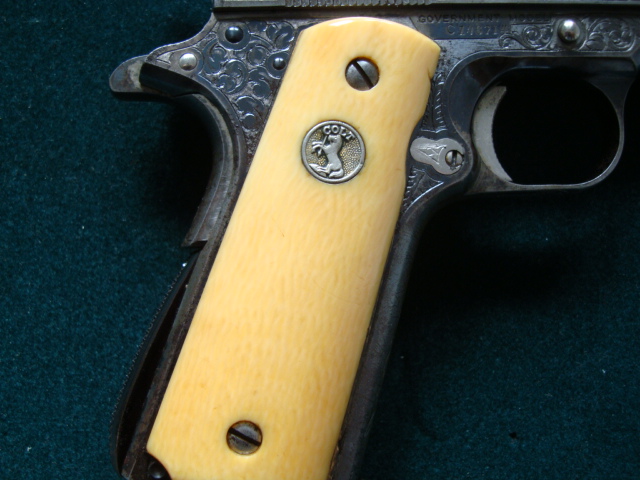 Beautiful pre-WWII Colt Factory Ivory Stocks with flush Colt medallions. While the factory letter makes no mention of the ivory stocks, notice how the medallions are also gold plated, which is typically an indication that they originally came on the pistol.